Hi! The Project "Maiden's bedroom" continues! Now I did caramel and rose-lilac pillows reсolors. Choose, download and enjoy.
I recolored several meshes. They are numbered.
1.
MNV
pillow – 3 rose-lilac and 3 caramel recolors.
2. Deluxe Cushion by
Kate
. These are two separate sofa cushions. I made 3 rose-lilac fabric recolors, 2 rose-lilac lace recolors, 2 caramel fabric recolors, 1 caramel lace recolor for each mesh .
3. Paisley and Scrapbook pillows by
Nemestnaya
. These are two separate pillows. I made 1 rose-lilac recolor and 1 caramel recolor for each mesh.
4. BedPillows by
aifirsa
. It is a one mesh. I made 4 rose-lilac and 4 caramel recolors .
5. Recolors can be used together pillows slave-meshes (see first screenshot). Because these pillows slaved by jonesi bed blanket, you need to download bed blankets recolors
here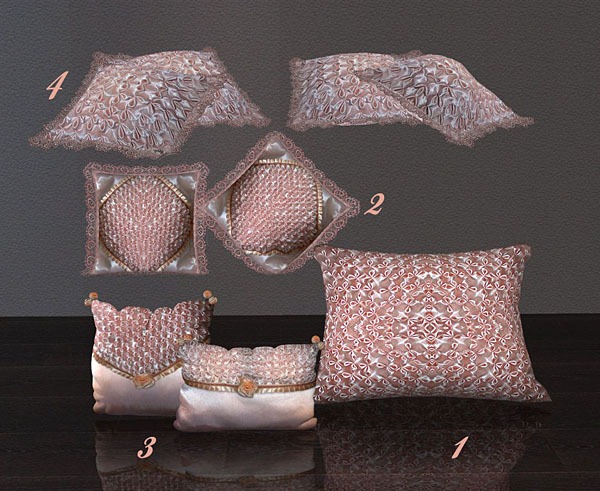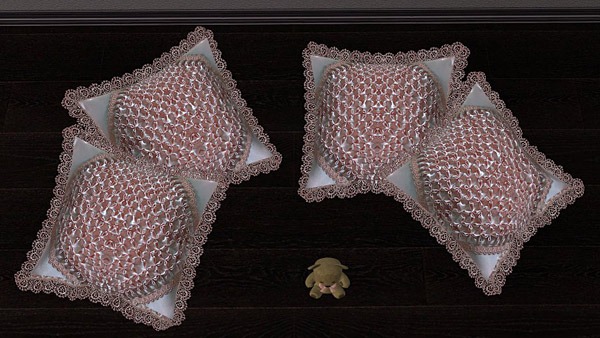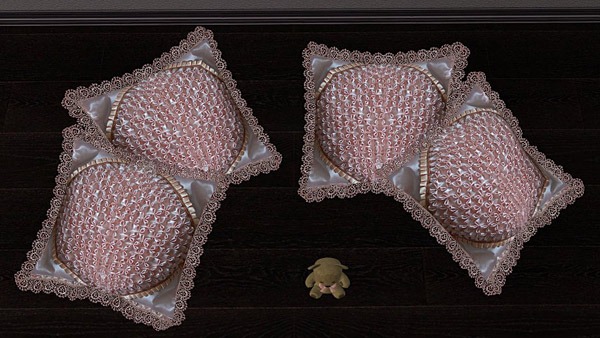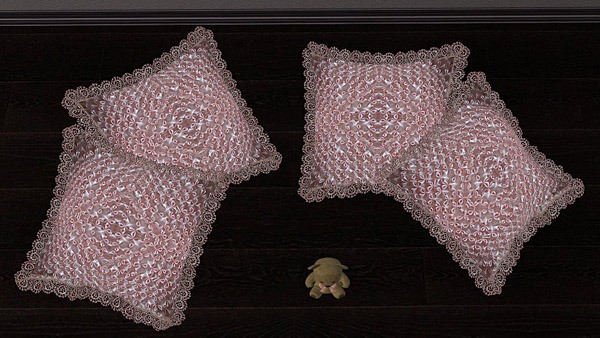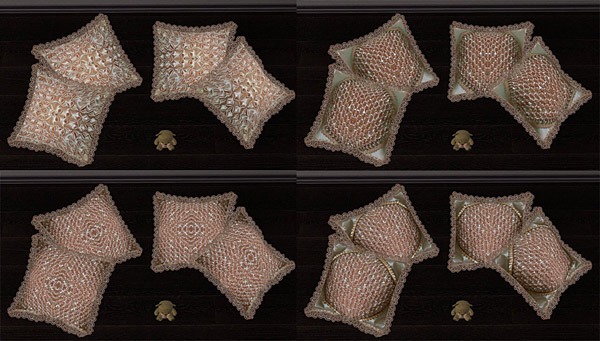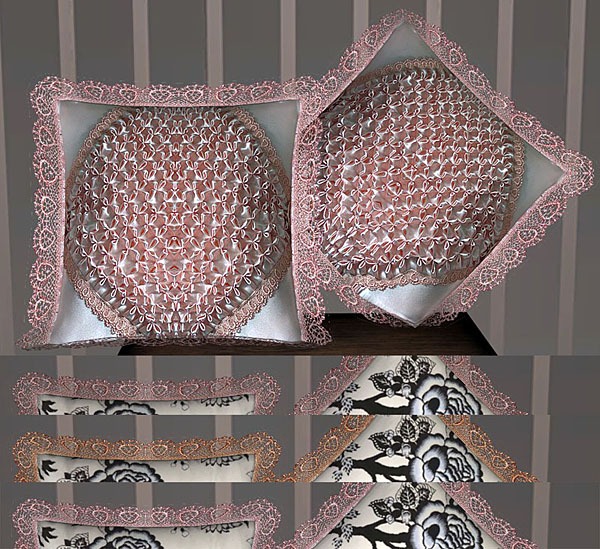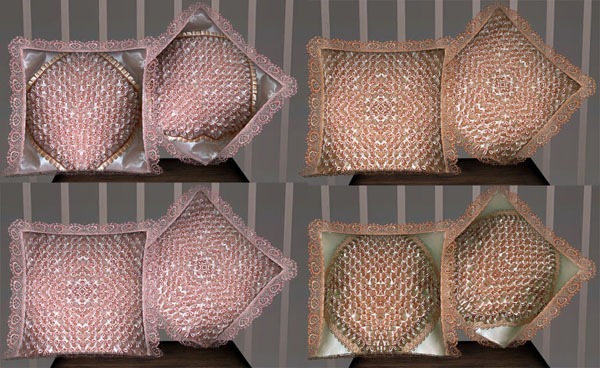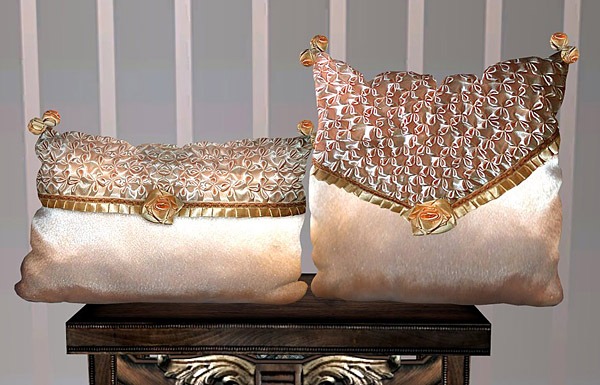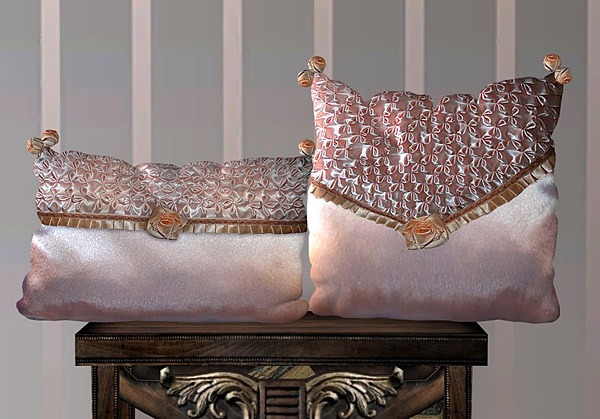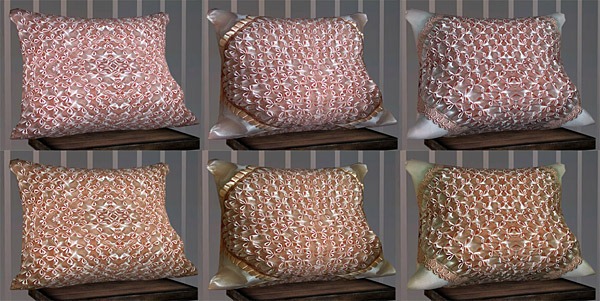 Meshes included
Additional Credits:
Thanks to
Jonesi, MNV, hokadk47, Kate, Nemestnaya, aifirsa
for Beautiful meshes.