Hi! The Project "Maiden's bedroom" continues! Now I made many paintings recolors. There are oval pictures, square pictures, and table pictures. I will present them to you by separate sets. Choose, download and enjoy.
Now I suggest you square paintings set. I used my Sims Art for this work.
Set includes recolors of square painting mesh (bottom picture) with 3 slave-meshes. I made 7 recolors of painting(canvas) for each background (rose, caramel, gray, olive) and 15 frame (wood) recolors.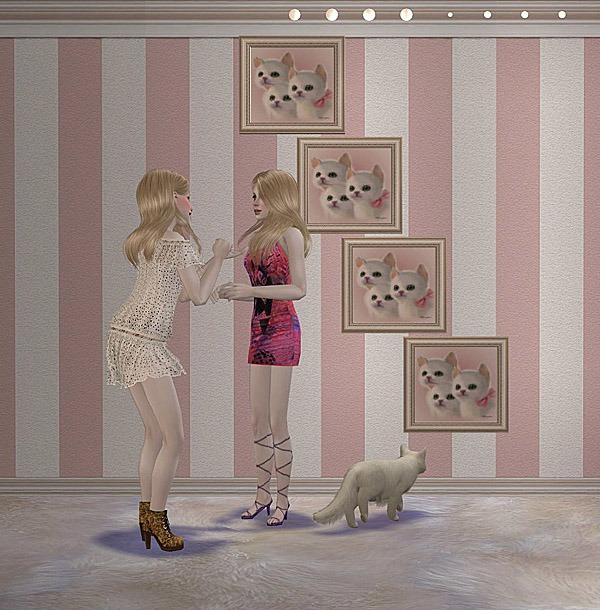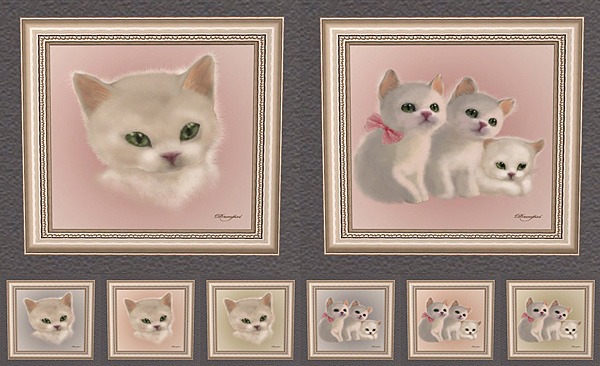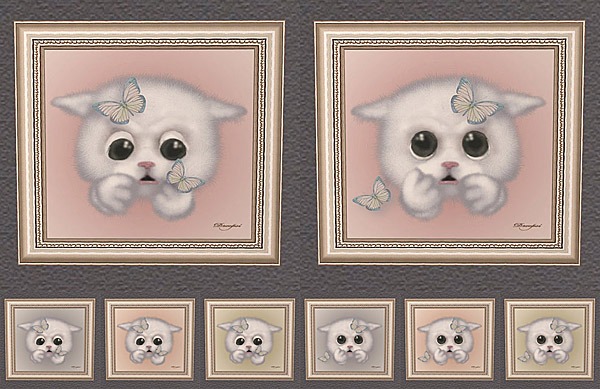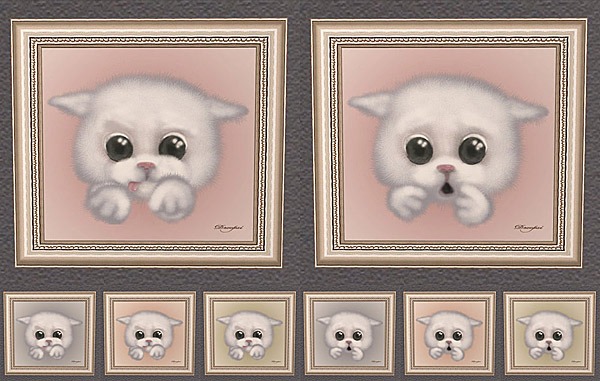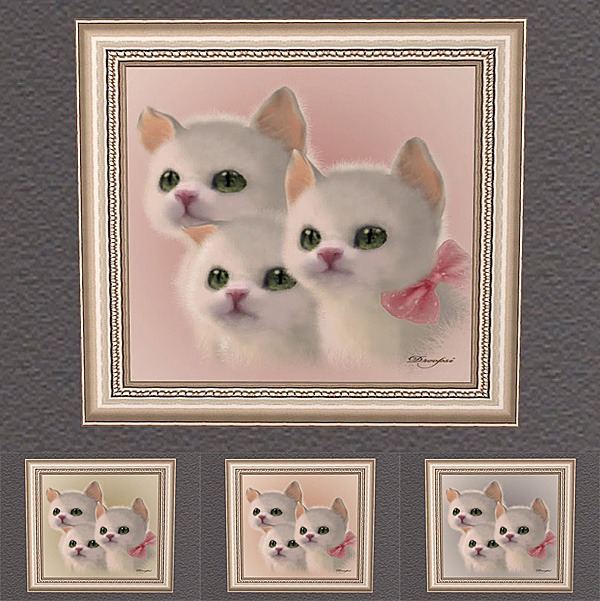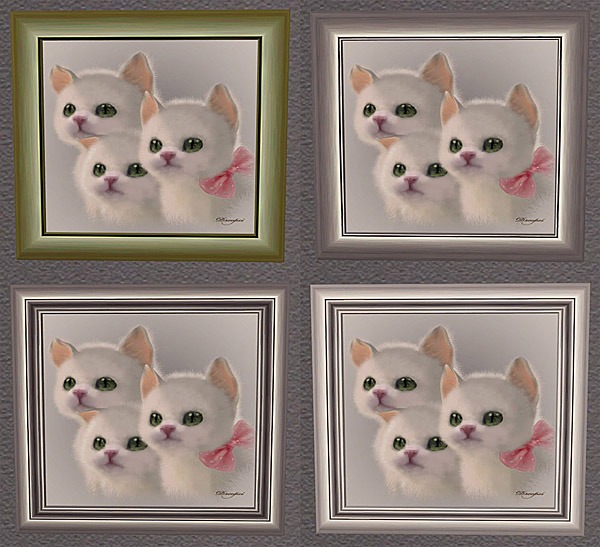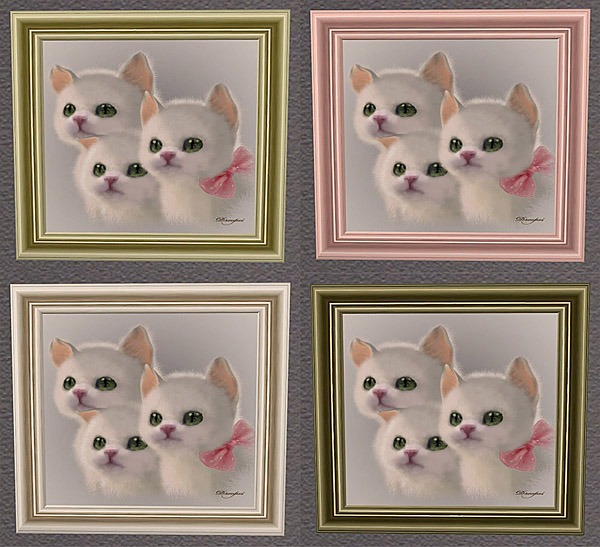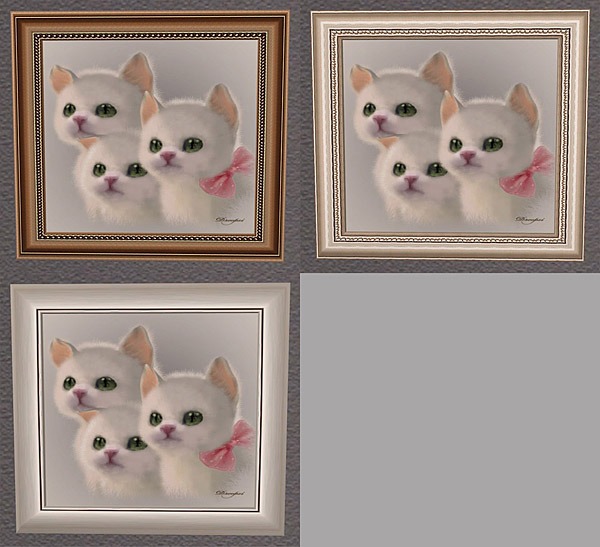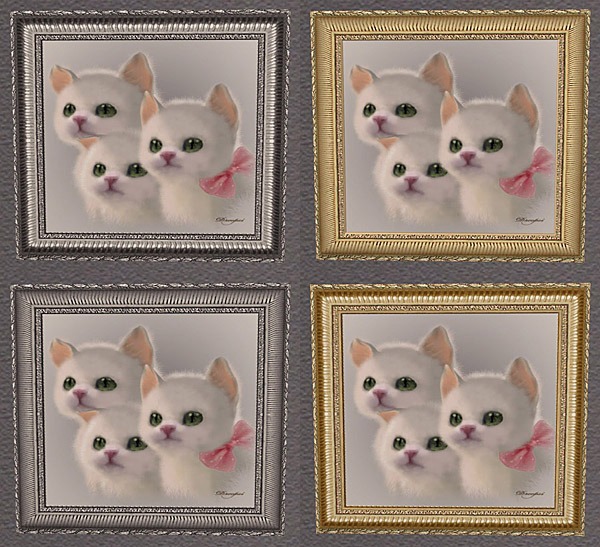 The mesh and slave-meshes are included accordance with the creators policy's by OM

Additional Credits:
Thanks to OM (Avalon) for Beautiful mesh.